I am a freak about school. AKA I hate writing.  ALOT. I can not do it like a normal person! I have to finish it at the last minute, under pressure, feeling like I am going to die. AHHHHHH
WAHOOOO!
a. it is spring! b. it is nice out! c. my midterms are over! d. i killed my 203 midterm! e. i had my favorite dinner. aka buffalo ranch chicken salad with a lot of ranch dressing! f. i have my window open! g. i get to see my family tomorrow! h. God is awesome and is answering prayers left and right! i. i had a child sleep in my arms for an hour today, holding on to my shoulder and...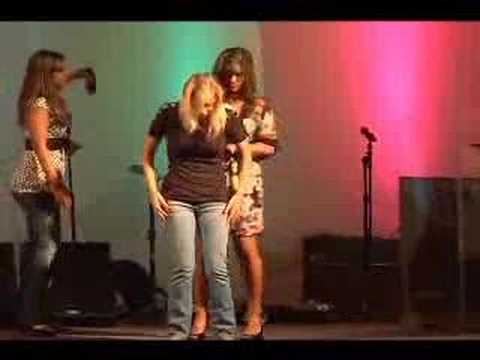 sweeeet lyrics
At twenty years of age I'm still looking for a dream A war's already waged for my destiny But You've already won the battle And You've got great plans for me Though I can't always see Cause I got a couple dents in my fender Got a couple rips in my jeans Try to fit the pieces together But perfection is my enemy On my own I'm so clumsy But on Your...
Dear teeth,
I really do not like you. Well I love you, except number 14 and 30. You both suck. For the amount of money spent on fixing you/removing you, I could buy a brand new car. Dear God, Thank you for my teeth.  Thank you for dentists that will fix them.  And please remind me that there is a reason for everything that happens!!!!!!!!!!!!!!!!! XO, Caitlin PS- Help me with this paper. THANK YOU!
CARS, TEETH, and CREDIT CARDS
Here is the solution.  I need a RICH dentist (easy combination) husband, who knows how to fix cars. That is the husband I am praying for. lol :)
I LOOOOOOVE SPRING!!!!!!!!!!!!
Headaches and homework do not mix well. At least I have no class tomorrow! :)
school of course
it is 3 weeks in and i am exhausted. something obviously needs to change… or i might have a freak out.
glad I walk under this EVERYDAY.
CRIME ALERT January 18, 2009 A robbery took place on the sidewalk Westbound on College Avenue toward Main Street in near proximity of the underpass at Main and College.  The victim described the robbers as three black males.  Two of which were approximately 6'0" - 6'4", wearing jeans and a red hoodie.  The third was described as being 6'0"-6'3"...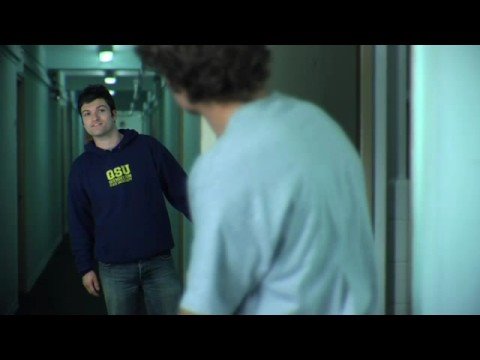 EW
I just had the most gross experience ever.  I still feel like I Am going to throw up and it has been 2 hours.  I do not like this part of being an RA. At all. Also, I am never, ever, EVER, ever, ever drinking again.  Seriously.  Disgusted. And if you are wondering… no I was not drinking, that made me decide this.  I have just seen WAY too much.  I can not even go to sleep I am so grossed...
praying for a snowday almost always works. :)
The new semester has begun!  I never thought I would actually be BUSIER than last semester.  But, well I am. Goals for the semester: Go to bed by 11 pm.  Sure it seems early, but when I am up before 6 every morning, it is the only way to make my days seem do-able.  And I will not be able to do this, unless I quit procrastinating.  But sleep is a big motivation for me… so here we go. ...
too fast.
this break is going by soooo fast it is rediculous!  college is going by really fast too.  but i don't yet know if that is good or bad yet.  hmmmm
i'm really really tired of feeling like i am judged for everything i do/say/think/feel.
Everyone longs to give themselves completely to someone, To have a deep soul relationship with another, To be loved thoroughly and exclusively. But God, to a Christian, says,"No, not until you are satisfied, fulfilled and content with being loved by Me alone, With giving yourself totally and unreservedly to Me, With having an intensely personal and unique relationship with Me alone,...
hello winter
so finals are over. i feel so silly for freaking out so much and thinking about crazy things after being so stressed.  it is just school, and i know i will finish it fine.  i think i always freak out, because of the one time i did not finish fine.  i just don't want that to be me again, watching all of my friends graduate, and not.  BUT good news is, i am not the same person that i was, and...
i hate writing papers
i feel like i am going to die. i need someone to just take this over and finish it for me.
thanksgiving.
i have so much to be thankful for this thanksgiving.  but to summarize it, i made a toast to my three favorite women today: my grandma, my aunt, and my mom also, i am thankful for all the blessings and grace i have recieved this semester. and of course my friends, family, health, EVERYTHING!  nothing is guarenteed…. but still i have everything that i need!  oh and i am thankful for my...
Being home after this semester is so weird.  I was so happy to be home at first, but I can really tell that this is not where I am supposed to be.  Not right now, but as a grown-up. PS- Best drink ever (outside of starbucks) for calming down= Skim milk warmed up in the microwave with a couple drops of vanilla extract.  Awesome. PPS- This is my first post using caps… weird?
i love you.
Afrikaans - Ek het jou lief Albanian - Te dua Arabic - Ana behibak (to male) Arabic - Ana behibek (to female) Armenian - Yes kez sirumem Bambara - M'bi fe Bengali - Ami tomake bhalobashi (pronounced: Amee toe-ma-kee bhalo-bashee) Belarusian - Ya tabe kahayu Bisaya - Nahigugma ako kanimo Bulgarian - Obicham te Cambodian - Soro lahn nhee ah Catalan - T'estimo Cherokee - Tsi ge yu i Cheyenne - Ne...
thats the spirit!
I LOVE teachers who allow me to turn in things up until Friday.  LOVE LOVE LOVE! Did I mention how grateful I am that I am not facing 2 all nighters?
get in the mood! →
christmas is coming!
next semester i will have a steady GOOD income!  plus i will get paid for being an ra.  perhaps i will be able to but a dent in those credit card balances.   :) ALSO I LOVE CRISTMAS MUSIC! listening to christmas music is slowing taking away my stress of this week. on a less positive note, i CANNOT finish a paper early. it never ever works.  say hello to all nighters this week!  at least i...
love it. →
i want kids!
i just want to be married and teaching and having kids. at this moment in time at least that sounds really really appealing.  if that were to happen here are some names i would like: Rose(ie), Ryan, Kiera, Kieron, Kaedon, Kaelii, Micah, Mikaela, Liam, Lily i know that there are way more. i am sure that will be another post, since i need to remember these in the future (far away).
i am confused!
obamamania!
OBAMA DAY! topped off with an eggnog chai! and a good relaxing 3 hours in the car. and finally getting done with my h/s observation. and not donig homework. OBAMA DAY ROCKS!
seriously humbling.
http://www.globalrichlist.com/ i should NOT complain about money… ever. again.
why can't i just not worry about school work?
Not worrying is SO HARD! Goal for the weekend: don't procrastinate. Last weekend I was able to overcome holding grudges, perhaps this weekend I can overcome procrastinating.  However, I seriously doubt that. I have to be at work in 3 hours… sweeet.
"Therefore I tell you, do not worry about your life, what you will eat or drink;..."
– Matthew 6:25-34
stressed again
It is impossible for me to go to sleep on Tuesday nights this semester.  I HATE Wednesdays so much! I'm glad that my high after this weekend was shot down so fast.. NOT!
You're my everything
God knows whats up
goal of the weekend
have forgiveness.